About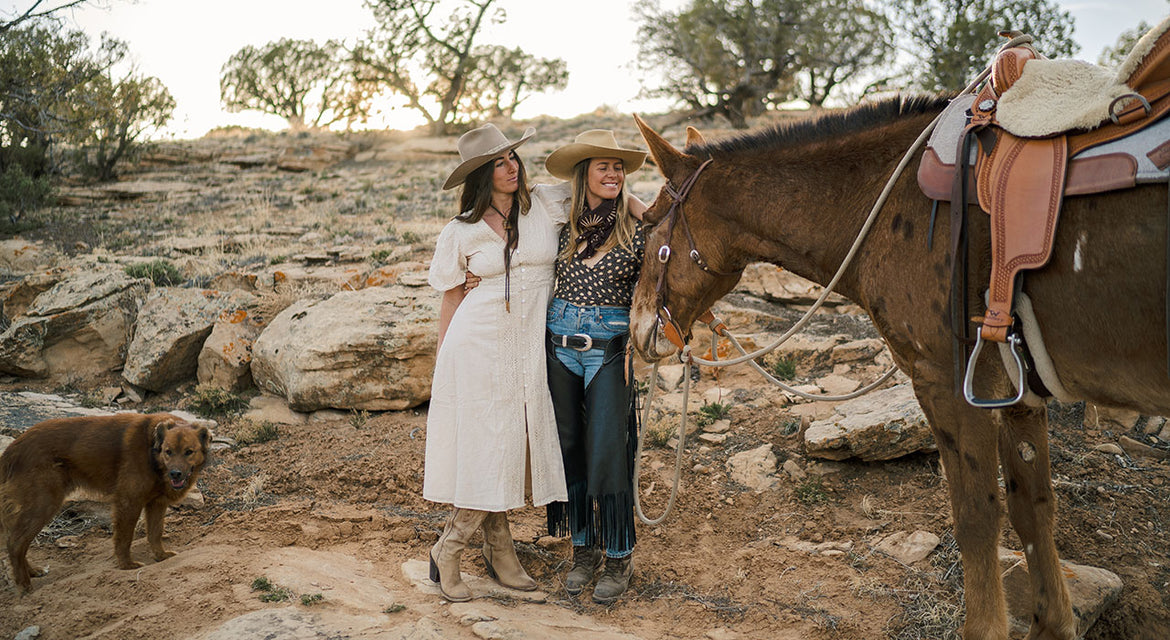 rebecca & macy
Founded by Telluride native Macy Pryor and her close friend Rebecca Adams, Crossbow is a women-run business offering an experiential shopping experience with  custom hats, handmade leather goods and beautifully well-imagined works from other inspiring artisans. All set in one of the most magical box canyons in the world. 
Informed by Macy's years spent honing her leather craft and Rebecca's love of vintage, design, and a good quality hat, Crossbow has created a modern western style that is still deeply rooted in the American West. 
Along with their team of incredibly talented craftswomen, they have strived to establish an intimate connection with both the customers they create pieces for, and the community they love so deeply.
We hope to see you in the mountains soon.